Christmas is coming…..for revision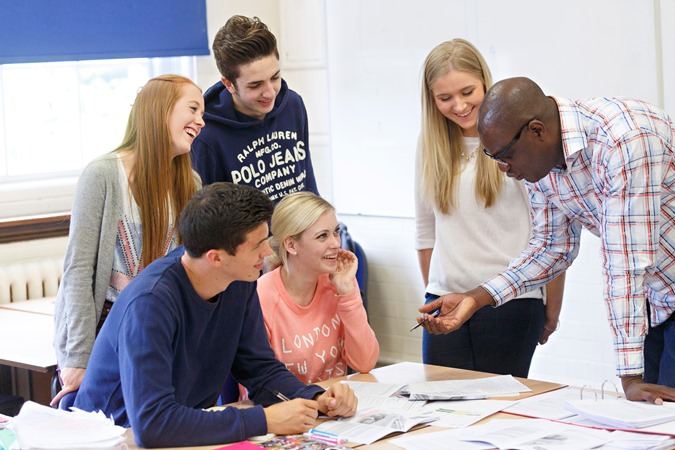 We're all starting to see the Christmas goodies arrive in the shops, encouraging everyone to get ready for Christmas early. The end of the Autumn term is most definitely in sight –  and we haven't even got as far as the October half term!
As well as preparing for the festive season in the domestic sense, Christmas holidays are joining those of Easter as a key exam revision period. Originally seen more of as a rest after a intensive first term and prior to mock exams, Christmas holidays spent doing GCSE & A Level revision courses are an increasingly popular way to make vital exam preparation less daunting. This has become more apparent with the changes to the A Level exam structure raising concern about how to cram 2 years worth of study into 1 year, and the addition of early mock exams adding to the pressure.
Exam and revision experts agree that early preparation is important to exam success. Exam preparation covers a multitude of activities – going over your notes very soon after the lesson, regularly practising exam questions or taking revision courses for an in-depth look at exam knowledge and techniques. Many students take advantage of the Christmas break by doing a revision course, gaining confidence so that they are more prepared going into the Spring term. An achievement of knowing that at least one subject has been covered.
With the huge pressure on students achieving good exam grades it is important they find time to relax as well as study. Gaining a leisure /study balance that enables them to study more effectively, rather than spending hours staring at a book. In fact, some of the things students do outside the classroom are as important for development as the learning.
This is where a GCSE or A Level Christmas revision course with Justin Craig can help. Students are able to choose whether to spend 2 or 3 days on a revision course, really getting to grips with it and immersing into study, meaning feeling  they can take time afterwards to do other activities. Going to classes on a daily basis means still having time to play sport, meet friends and family or simply enjoy the Christmas food and films!
However you choose to spend your Christmas, our Course Advisors can help with revision course options available to you.