Parents' Evening – Tips for Parents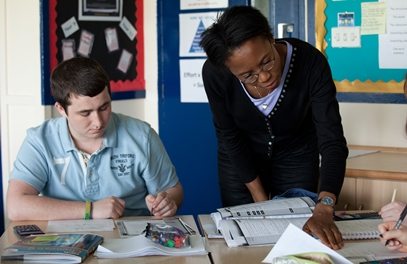 Top Tips For Parents' Evening
Many of you are now attending the first parents' evening of the school year. For those of you with children starting their GCSE and A Level years, this can be a time for new challenges. See our top tips for parent's evening to help you out.
Prepare in advance
As with any school meeting, it's important to prepare in advance. You'll probably only have around 10 minutes with each of your child's teachers so it's important to come prepared with a list of questions. When putting together this list of questions, focus on those you really want to know answers to.
Listen
Parent's Evenings are a great time to get to know your child's teachers. Your child will learn best when you work in partnership with their teachers, and parents' evenings are a great chance to allow these partnerships to grow ad improve. While you should always ensure that the key questions you want answering are covered, it's also important not to get defensive – be prepared to listen.
Remember your notepad
Our key tip is to remember a notepad and pen. Our Course Advisors recommend taking notes at parents' evening for all subjects, but in particular those where your child is having concerns. This may be with the subject itself, levels of homework or enjoyment of the course. Taking notes at the time allows you to remember what was discussed and suggested areas for improvement.
Tell your child how it went
Exactly how to approach this depends on how the evening went but it's important to follow up with your child. Make sure you both reflect on the notes you made and talk about what you can do when moving forward.
You are very welcome to talk to our Course Advisors about our courses and how Justin Craig may be able to help.