How to get top A Level grades and still have a life!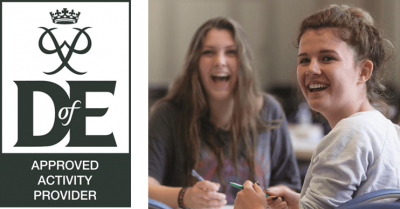 For sixth formers working towards their Duke of Edinburgh Award, we know that it can be incredibly difficult and stressful trying to juggling everything!
To read our blog article about helping students maximise A Level performance whilst "still having a life", visit the DoE website. You can also download it here
In the guide, you can find advice on:
Getting organised and managing your time effectively
Strategies to maximise your revision effectiveness
Improving Your Exam Technique
Just want the tip sheets, download them now:
We hope you find these useful!
To find out more about how Justin Craig Education can help maximise your exam potential, contact us now.
As well as helping consolidate knowledge and build exam technique, feedback from students is that our courses make a massive difference to confidence and motivation.
"I was really worried about my chemistry grade with exam season nearing – I needed an A to study my dream course at Uni and was achieving Cs in my mock exams. My confidence was seriously lacking, and I doubted my ability to make enough progress in such a short space of time. What set my tutor apart from most teachers I've had was that he pushed us to believe in ourselves as much as he did academically – I genuinely think that made all the difference for me."
Jess, A Level Student