A Levels – a parent's view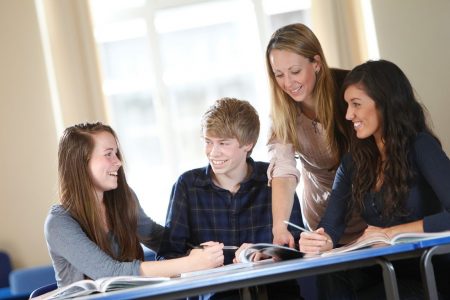 "With my oldest daughter off to University and my youngest (Emma) having done well in her GCSEs, I was looking forward to a year without my children sitting exams! Expectations had been raised by our Headmistress that the new linear A'Levels were going to be a wonderful opportunity for lower sixth form students to have a bit of fun; to try different things; to have a bit of space to learn/experience life more broadly…….might still be early days but, to be frank, I don't think the reality is living up to the rhetoric!
When I think back to the year that my elder daughter sat her AS exams, I can't see much difference – there still seems to be lots of late nights doing homework, anxiety about tests/exams (even though they are only internal!) and angst about the extra activities they "need" to do to boost their Uni prospects.
Like most parents, I just want the best for Emma; for her to be happy and to achieve her potential both academically and in life generally. I know there is no easy route to good exam results and am aware of the competitive environment that our children face in getting their preferred University place . I'm also aware that the end of year exams may only be "internal" but that they are a key determinent of the school's A Level predictions and, in turn, will impact University offers.
So here's the dilemma – I would love Emma to feel less stressed and to take full advantage of this "exam free" year . However, I also know that this year still matters. The question for me is how best to help Emma achieve great results without all the stress and maybe free up a bit of time too? In my view, this is where Justin Craig Education comes in .
We first tried Justin Craig when my elder daughter was sitting her AS exams – we wanted to give her a bit of a confidence/motivational boost and a friend reccomended Justin Craig revision courses. She was keen to go and they worked for her; clarifying understanding, building confidence and really helping with exam technique. At the moment, Emma is a bit reluctant (she explains why in her article) but I am keen for her to try them – with subject/exam board specific courses specifically for lower sixth students plus experienced tutors, I feel confident that they will help her. All we need to do now is work out where and when she is going to do her course! "