A Level & GCSE Revision Tips: How to Help Your Child Revise
A Levels & GCSE exams can be extremely stressful for students and parents alike. Justin Craig Education has put together some advice to help you help plan an effective an effective revision schedule.
1. Exam & Revision Planning
There are many techniques which you can use to help your child plan their exam revision:
Obtain a printed copy of your child's exam timetable. Having your own copy will avoid any surprises before and during the exam period. Timetables are available on the exam board websites.
Help them plan out a revision schedule. Encourage your child to outline their revision timetable in the form of the written plan. This will also give them the opportunity to take responsibility and learn to prioritise their work.
Plan realistically. There are limits to how much work can effectively be done in a day. Relaxation and leisure activities are important for keeping students healthy and well-balanced.
Timing revision sessions. We recommend that pupils aim to revise a particular subject for around 2 hours in order for them to keep focused, but also to allow enough time to really get to grips with a particular topic. Ideally, focus on no more than 2 subjects on a school night and 4-6 subjects over the weekend, which will help you revise effectively.
Plan for breaks. Your child needs regular breaks to maximise their productivity. Ideally, regular 5-10 minutes breaks plus longer ones for meal times should keep the level of productivity high. A revision timetable could also include 'treat breaks' to punctuate the learning process and keep the students motivated.
Boundaries. Although we understand parents want their children to succeed, continual questioning about revision can sometimes be viewed as interfering and may have a negative effect.
Establishing specific location to revise. Having a number of study place is important as having specific locations where your child can sit down and focus solely on their revision is essential to their concentration and thus productivity.
Find a good study space. Finding the right study space where students can sit down and focus solely o their revision is essential for their concentration, productivity and to reduce exam anxiety.

Somewhere quiet. Whether it is a local library, a quiet room or some other study room, your child needs a space to study away from distractions.
Avoid the bedroom. Revising in their bedrooms may not be the most productive place to study.
Take breaks outside of study spaces.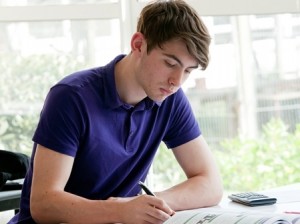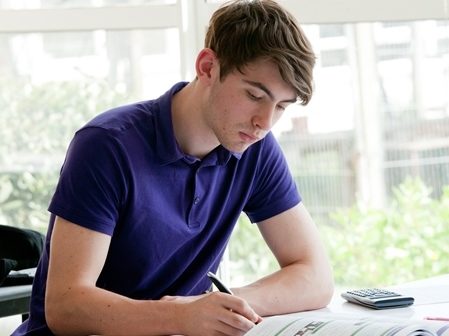 2. Revision Techniques
Before your child can start revising, consider the many revision techniques available and which ones may suit them the best. Do they make good use of textbooks? Would they prefer worksheets? Do they like taking mock tests? Do they value online support?
Your child needs to try and assess from past experience which revision techniques work best for them. They will vary from student to student depending on the subjects and the learning materials they have been provided with.
Here are some questions which may help each student decide which method works best for them:
Does he/she prefers studying through visual aids such as graphs, diagrams, and charts?
Does your child learns best through interacting and discussions?
Do they tend to work well going through their notes and textbooks?
Does your child prefer revising by going over questions and answers completed in class, quizzing themselves and practicing mock exams?
Actively engaging with the material through memory techniques rather than just reading notes ifs the most effective strategy.
Some subjects might require additional effort if they are not as confident with the syllabus, for which it could be a good idea to consider revision courses, which are short, concise and intensive.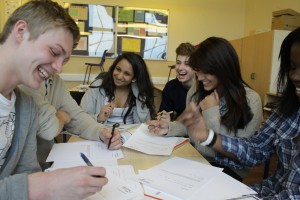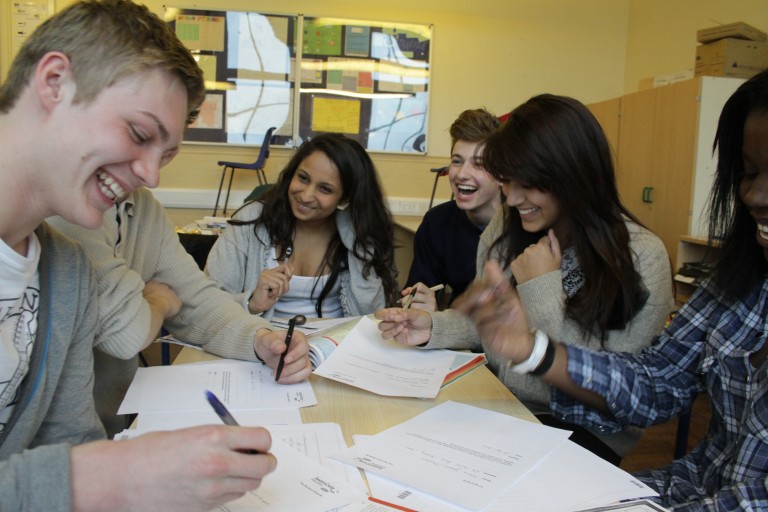 3. Revision Resources and Materials
Preparing for exams: What resources should pupils use?
You would not be expected to put up a shelf without tools, so why would you expect your child to be successful in their exams without the right resources to help them revise and prepare?
Supplies & resources. Make sure your child has everything they need for their revision. In addition to resources supplied by the school, ensure they have the correct and up-to-date textbooks and revision guides for their subjects. They need to be comfortable with the various tools required and be able to use them competently in their exams.
School worksheets. Throughout the year, make sure your child keeps various handouts, worksheets, mock tests, and answer sheets provided to them by teachers and tutors.
Ask the teacher. If they are missing some important material, whether notes or past papers, encourage them to ask for it. Teachers will appreciate that they are being proactive about their learning.
Tutoring, study groups & revision courses. Revising can seem to children like an extremely solitary task. However it doesn't have to be so.

If your child works well with certain friends or is in contact with students who do well in particular subjects, encourage them to reach out to them and perhaps form a joint study group.
Alternatively, having a tutor or signing up to a revision course could benefit your child greatly. Whether they are working one to one with their tutor, or as part of a small revision group, these two options could provide your child with more support and structure they need to excel. They offer expert advice, show students what to look out for and what the examiners expect from their answers.
Revision courses can be a valuable investment towards helping your child revise effectively, to help them structure their study time more proficiently instead of spending time worrying about revision. This can also give them the opportunity to share their anxieties, discuss topics to help them enhance their understanding, and benefit from each others strengths.
These were our key steps to helping your child plan their revision effectively in order to give them the best opportunity to get the grades they want on their exams. If you're interested in how Justin Craig's courses can help your child with their exam preparation, don't hesitate to get in touch.