Daily Mail – Exam Prep Advice from Justin Craig Education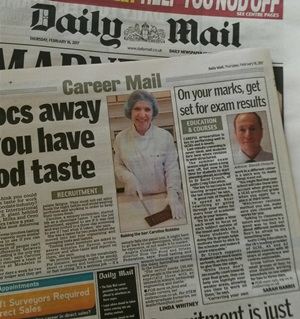 On your marks, get set for exam results
Careful preparation is key to performing well in GCSEs and A Levels. Last minute cramming is never ideal, and students fare best when revision is well-structured.
The summer exam season may seem like a long way off, but now is the time for students to start planning ahead, according to Dr David Crouch of Justin Craig Education. 'The key to success is not leaving preparation to the last minute,' he says. 'A good rule of thumb is to spend an hour rewriting or going through your notes for every hour of academic study in your lessons. Try to set aside a time each week to focus on each subject outside of the lesson and stick to it. Many students find doing this in groups helps motivate them to stick to the schedule and makes it more enjoyable.'
Dr Crouch suggests students take mock exams seriously, as they can help to give them the edge. 'While these don't necessarily count towards your final grade, they can help you highlight your weaker areas, allowing you time to work on them,' he says. 'Correcting your own work in a different colour is a quick way to make things stand out. You might find that your school will take these into account when giving you a UCAS predicted grade when you apply for a place at third level.
'Whichever revision method you use, make sure you choose what works for you. Talking to classmates, tutors and teachers is a good way to find out different methods. Don't be afraid to try something new.'