Disappointing Mock Results?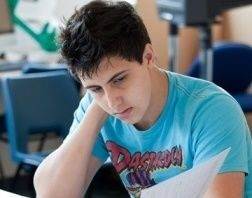 For many students sitting exams this year, mock exams and school parent evenings will have provided reassurance that they are on track to achieve their target exams grades. Many others, however, will be disappointed or, even worse, be in a state of shock and/or extremely stressed.
It might not feel like it but many students go through the same trauma when they get their mock results, and it doesn't stop them achieving their exam/ university aspirations (although not without some work first!).
As a parent, it can be difficult to know how to best support your child. Not only are teenagers notorious for their lack of communication, but it's also common for parents to tell us that their son/daughter doesn't really understand what went wrong or what they need to do to improve their grades.
So before coming up with any drastic action plans, try and engage your son/daughter and their teachers in an objective assessment of what went wrong (as well as what went well!), whether that be insufficient preparation or dropping marks on specific types of question or topic.
Here are our top tips for students who were unhappy with their mocks:
Get organised now
Your mocks may have been disappointing but there is still time so shake off your disappointment, focus on what's ahead and start making changes today.
Learn from your mocks
Don't pretend your mocks didn't happen or make excuses for the results – if your results aren't what you were expecting, take it as a sign that you need to change something.
This could be your study habits or how you split your attention across your subjects. If you do nothing different, you face the risk of getting similar results when it comes to the real thing.
Speak to your teachers
You may already have had feedback during parents evening but go and spend a bit more time with them; speak to them properly about where you went wrong (rather than a few minutes before you dash off for your next class!)
Ask questions where you don't understand something and do take up offers of after-school revision classes or regular catch-ups for extra guidance.
Where did you go wrong exactly?
At its simplest level, bad mock results are due to you not scoring enough marks; it's important to understand why this was the case. The most common reasons for poor marks are:
Time management: did you set aside enough time for different sections of the exam (particularly those worth the most marks)? If not, learn to keep an eye on the clock and identify the sections worth the most marks.
Misreading the question: this is a common problem, particularly in time pressured exams.  Don't be tempted to start writing immediately; make sure you've read the question two or three times and highlight key words so they stand out.
Not showing calculations: a common one in maths and science exams especially, where your final result isn't always what the examiner is looking at. If your method is sound, you can still pick up marks!
Not providing evidence: correct sourcing is important in subjects like history or psychology where there are lots of dates, names and case studies to remember. Making your case/argument isn't enough; you have to show evidence to back up everything you say.
Create a revision timetable now
Draw up a timetable you can realistically stick to, breaking down what you need to study into chunks to make revision more manageable and factoring in extra time for past papers as well as topics which need more attention. Doing past papers and reading the examiners reports are one of the most useful and important resources you have – utilise them.
If you're unsure abut how to make the most of your revision time, why not brush up on your technique with our revision tips?
So where does Justin Craig fit in to all of this?
With expert yet friendly tutors and small group classes, our classes are tailored to individual needs and help students by:
addressing subject knowledge gaps
providing invaluable exam technique insights and tips
sharpening up their approach to revising and tackling exam papers
Still not sure? Just look at our results:
86% of students achieve or exceeding target grades
94% of students rate their tutor/course as good, excellent or amazing