GETTING THROUGH YOUR EXAMS – SURVIVAL TIPS FOR GCSE & A LEVEL STUDENTS
Working towards exams can be very stressful for students and their families. Whilst there is rarely much choice over whether or not to do the exams, there at lots of ways to make GCSE  / A Levels more manageable and help you get the best results possible. Here are some tips for making the most of your precious revision time and on dealing with exam stress!
START GOOD HABITS
Revise throughout the year rather than just in the run up to exams. Decades of research carried out by psychologists about learning and memory has produced some clear advice: Start early, learn in short bursts, test yourself regularly and space out your revision. Something as simple as going through your notes at the end of the week will help understanding and embed information in your memory. Ensuring notes are complete and well organised also makes revision and homework easier and less time consuming.
Allocate uninterrupted time. It's amazing what can distract you when you are studying – like how perfectly curved your pen lid is! So find a place which is as free as possible from distractions and turn your phone off so you can focus on your work. Removing potential disturbances will make you far more efficient, meaning that you can enjoy your life and be guilt free about your studies. You can always use your breaks to catch up with social media.
Think about when, where and how you work best. Many of us aren't morning people, and not everybody finds studying in their bedroom productive. Whilst notes work for some, others prefer revision courses or working with a "study buddy". There's no one best place / time to work or magic memory aid, so test out different approaches and find out what works best for you!
Maintain a balance between work and "play". Try and get into a routine of planning out your free time (including any free periods at school), allocating time for relaxation/socialising as well as school work. Not only will this help you keep on top of everything, it will also help reduce stress and help you enjoy your downtime guilt free. In the run up to exams, it's even more important to get into a good routine, taking plenty of short breaks, getting a good night's sleep, drinking plenty of water and eating regular meals.
GET ORGANISED
Work out the basics: dates/times of exams, list of topics to be covered for each subject/exam and areas that need extra revision; any additional help/materials you might need (eg past papers and examiners reports). Detailed curriculum and assessment objectives are available for every subject so use them! They are invaluable as they set out exactly what and how you will be assessed.
Break your revision down into small chunks and create a revision timetable. Not only does this make your revision feel more manageable, it also means you won't have any more dilemmas at the start of the day about what to work on.

Schedule in free time to unwind, and protect this time. Give yourself plenty of rest and you can do the same amount of work in half the time or less.
Equally, don't panic if you go slightly off schedule – if you feel yourself losing concentration or start feeling a bit overwhelmed, take a break and do something completely different – move away from your desk, go for a walk or make some tea! Exercising is one of the quickest and most effective ways to de-stress and clears your head.
KEEP IT IN PERSPECTIVE
Lots of people will tell you this, because it's true – exams aren't everything. Whatever happens in your exams, you can still be successful in life afterwards. So, if you don't do as well as you'd hoped, try to keep things in perspective.an panicking about how much you have to do, use a red/amber/green system to assess your ability/revision needs for different topics. When it comes to mock results, don't despair nor become complacent. Think of mocks as a great learning opportunity
Stay positive and think about how far you've come already. Rather than panicking about how much you have to do, use a red/amber/green system to assess your ability/revision needs for different topics. When it comes to mock results, don't despair nor become complacent. Think of mocks as a great learning opportunity, enabling you to gain invaluable exam practice as well as understanding where/how you can improve.
Once you've done an exam, try to forget about it. There's nothing you can do about it, and worrying won't change your mark.
REACH OUT FOR HELP
It's natural to catch yourself worrying about the exams, so don't beat yourself up about it. Rather than trying to avoid how you are thinking and feeling, tackle it face on. Take some time to jot down the thoughts that you're having. Are they realistic thoughts or are you catastrophising? Once you know why you are worried about an exam and have faced the thoughts head-on you can come up with your own solutions, and create a counter-argument as to why you can do this!
Test out different ways to de-stress and find out what helps you. There are lots of practical tips and tools online to help maintain motivation and reduce stress. Here are a few of our favourite articles with ideas on how to de stress:
http://www.otrbristol.org.uk/resilience-lab/what-is-resilience
http://www.themix.org.uk/work-and-study/study-and-exam-tips/exam-stress-1241.html
https://youngminds.org.uk/blogs/exam-self-care/
Remember, you are not the only person feeling like this. Take some time to talk about how you are feeling – this could be a friend, family member, teacher or a charity help line. You might find that talking to someone about how you are feeling can get the weight off your chest and help you get it all in perspective. Parents are a frequent source of pressure due to unrealistic expectations so, if you can, tell them how you are feeling and talk about how they help, with practical or emotional support, rather than making you feel more stressed.
For further information on exam help, do call our Advisory Team on 01727 744340 or email [email protected].
(This article was written in conjunction with OTR)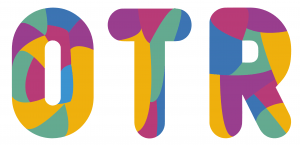 Off the Record Bristol (OTR) provides mental health support and info to young people aged 11-25 across Bristol and South Gloucestershire. OTR's services are free & confidential, with a variety of support projects to combat mental and emotional health needs, such as depression & anxiety. OTR works in schools, colleges and youth clubs to promote good mental health and provide tips and techniques to look after your wellbeing.