GCSE Summer School Courses from Justin Craig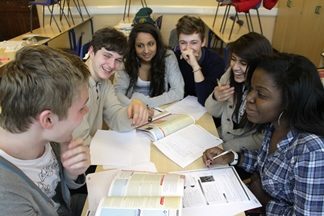 The new 5 day GCSE Summer School from Justin Craig will help students consolidate knowledge and approach Year 11 with confidence.
This new course will give students the confidence and knowledge consolidation to approach Year 11 with enthusiasm. This will be particularly important for the more challenging reformed subjects.
Students will spend a day on each individual science, Maths and 1 day of either English Language or Literature. With lessons running between 9.30 – 4pm and planned activities after class, such as sports or games, this course will provide a great mix of fun and work. The leisure programme will include sports, such as volleyball, table tennis, rounders and football, with recreational activities including a welcome BBQ, film nights and a farewell campfire.
We recommend attendance on a residential basis at our fantastic centre in Hertfordshire to make the most of the course, enhance their ability to learn and bond with their classmates. Our centre has single room accommodation, 12 acres of grounds and a large common room for downtime.
These 5 day Summer course start on either 6th or 20th August. Places are limited. For further information or to book, please call 01727 744340 or email [email protected].