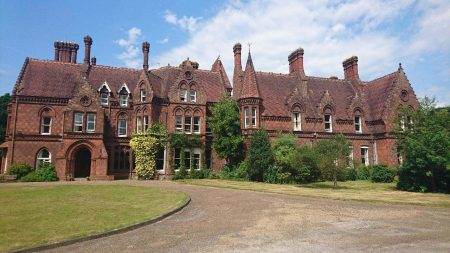 We have a range of summer courses during August for current Year 10, 11 and 12 students to help consolidate existing knowledge and ensure they are well prepared for the challenges of the next academic year.
Summer School courses are structured similarly with:
small class sizes (maximum 10) to facilitate learning
teaching tailored to the learning needs of the individual students
five days of tuition, comprising five and a half hours of academic tuition per day
a daily activity programme, comprising relevant/fun activities for students
some free time to relax, with use of the centre's beautiful grounds and areas for football/volleyball.
Course Options
Current School Year
Course Outline
Dates

Year 10

(starting Yr 11 Sep 18)

Students will spend a day on Physics, Chemistry, Biology, Maths and one day of either English Language or English Literature.

August 6th -10th 2018

August 13th -17th 2018

August 20th -24th 2018

Year 11

(starting Yr 12 Sep 18)

Designed for students planning to study A Level Maths, the course introduces the concepts and skills needed for studying at an advanced level, bridging the gap between GCSE and A Level.
August 6th – 10th 2018

Year 12

(starting Yr 13 Sep 18)

Students will spend the week focussing on their chosen subject, consolidating their knowledge and improving their exam skills.

August 6th – 10th 2018

August 13th -17th 2018
Activity Programme
This will run between 4.30 and 6pm and also in the evening. Possible activities will include guidance on the UCAS process, a wellbeing session (coping with exam stress), as well as fun activities such as a BBQ, camp-fire, film night and quiz night**.
The Centres
All Nations College, based in Ware, Hertfordshire with good access from the M25/A10 and from trains direct from London Liverpool Street and close to three major airports, Stansted, Luton and Heathrow.
Regent's University, London , based in Central London with easy public transport links.
We recommend that students attend on a residential basis as it allows students to bond and make their stay feel like a good mix of work and fun, enhancing their ability to learn.
Residential students will stay in boarding accommodation – single & twin bedrooms available.
Attendance on a day basis is possible and will include lunch, with pick up at 6pm.
To find out more, access our GCSE and A Level pages or contact our Course Advisors on 01727 744340 or email [email protected]