Why Year 12 is more important than ever ?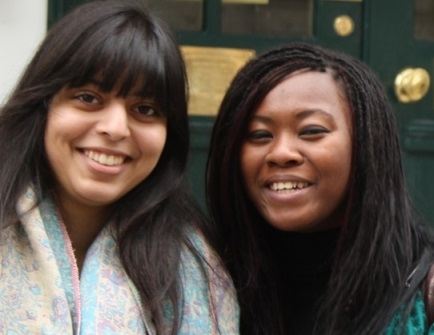 A Level Reforms Now Complete
Over the past few years, A Levels and AS Levels have undergone significant reform, with the key changes being:
The decoupling of AS and A Level qualifications in England
The creation of a new standalone AS qualification and a 2 year linear A Level
Exams at the end of the course rather than at the end of modules
Less coursework and fewer practical assessments
The impact of these changes appears to be that AS-levels are becoming less popular – provisional figures from the Department for Education show that the number of entries fell from 659,880 in 2017 to 117,595 in 2019.  There also appears to be some impact on results – according to the Joint Council for Qualifications, the proportion of student achieving top grades (A or A*) in 2019 was 25.5% of UK entries, the lowest proportion since 2007 when it was 25.3%.
What do the changes mean for Year 12 Students?
In the absence of coursework, modular assessments and summer AS exams,  year 12 students now, theoretically, have more time for their studies and are under less pressure. Whilst that sounds very positive, the risk  is that students lose momentum and focus, thinking that year 12 doesn't really matter as their overall A-level grade depends solely on exams taken at the end of their second year. Furthermore, for students not keen on exams, the new linear A Levels are tougher as they cannot 'bank' marks achieved in regular AS course assessments, to contribute to their final A-level grade.
Whilst the new exams are designed to pose the same general standard of difficulty as the old, 'modular' A levels,  the review of content has made some subjects tougher.  Many students will also find the new A Levels harder due to the increased content being examined and the inclusion of more demanding exam questions,  such as 'synoptic' questions.
Does Year 12 really matter?
In short, the answer is Yes! In fact, it could be argued that year 12 is now more important than ever on the basis that:
it enables students to get a more profound understanding of subjects they plan on pursuing further. For some students, these subjects were not offered as GCSEs and they've yet to experience them in an exam situation.  This is vital in choosing the ideal university degree, or simply figuring out whether higher education is right for them or not.
end of year exams are key determinants of grade predictions provided by schools to Universities, affecting student choices regarding courses and university applications as well as University decisions regarding offers to students.
it provides the foundation for year 13 studies and A level exam success. Due to the increased content  and demands of the new A levels, it can be extremely difficult to catch up in Year 13 if students fall behind. As a result, adopting a consistent, focused approach to studies from the outset of Year 12 is really important.  Year 12 also provides the opportunity for students to start honing their revision strategy, as well as assess their strengths and weaknesses.
How can Justin Craig Education help ?
As exams are getting harder and the importance of exam results increases, growing numbers of parents are looking for additional tutoring to ensure their child achieves the grades they deserve and are capable of getting.
Our year 12 courses offer the flexibility of shorter 2 day courses at different times of the year, helping students with the step up to A Levels by enabling them to consolidate learning, keep on top of their studies and develop key subject skills as they go.
For year 13 students,  we offer slightly longer, 3 and 4 day courses to give students enough time with our expert tutors to really make a difference to their studies and exam preparation.
If you're interested in how Justin Craig Education can help with tutoring and revision, get in touch today to discuss our various A Level courses further.