Amazing grade improvement for Baylis Court School!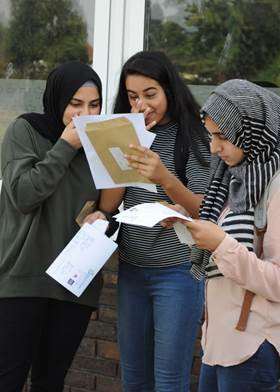 GCSE students gained huge grade improvements after a Justin Craig residential revision course.
 Laura McGregor of Baylis Court School came to JCE to give students that extra push in the right direction, and also to gain a different perspective on different teaching methods. "We wanted to improve our pupil premium students' grades after receiving the mock results", Laura explained. "We sent 28 of our students to study some key subjects that required attention before the GCSE exams, with the intention of an increase in grades.
Ian Jones, Schools Liaison Manager at Justin Craig, offered students a wide variety of subjects to choose from at one of Justin Craig's prestigious residential host centres, with most choices selected being the sciences, English and Maths.
Laura was delighted with the outcome "It far surpassed our expectations – with everyone improving their grades over and above previous results. The majority of the students who attend our school do not get the opportunity to venture outside the Slough area and spending three nights away somewhere new, without the usual distractions and a different studying environment received overwhelmingly positive feedback. We will most definitely be rebooking!"
"We offer schools a unique experience at one of our revision courses", said Ian. "This all can be arranged within the limitations of a school's budget. We were delighted to help Baylis Court and even more delighted to see the results!"