HOW TO REVISE FOR ENGLISH LANGUAGE GCSE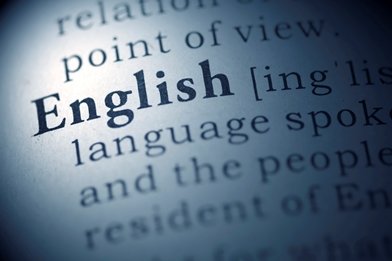 This article, which is focused on English Language GCSE, is one of three articles on how to work smarter and revise for year 11 English students.
In addition to helping clarify what students are actually being examined upon, our highly experienced tutors provide some useful revision and exam technique advice.
Links to our other articles and courses for English GCSE are below:
WHAT'S BEING EXAMINED
Assessment Objectives, set by Ofqual, are the same across all GCSE English Language specifications and all exam boards. There are, however, some differences between exam boards with regards to the structure of the course and how the content is examined. This is particularly the case for the CIE exam board, where reading and writing skills are assessed in separate examination papers and there is an additional coursework component available.
However, in written exams, all boards/examiners will:
test the same skills in written exams: reading and writing
will require you to produce examples of both creative and discursive writing
allocate separate marks for content, organisation and technical accuracy
will reward concise, focused answers, supported with appropriate evidence
All boards will also test spoken English Language skills, via work set throughout course and marked by the teacher.
Ofqual Assessment Objectives
AO1:
a)  identify and interpret explicit and implicit information and ideas
b) select and synthesise evidence from different texts.
AO2:
Explain, comment on and analyse how writers use language and structure to achieve effects and influence readers, using relevant subject terminology to support their views.
AO3:
Compare writers' ideas and perspectives, as well as how these are conveyed, across two or more texts.
AO4:
Evaluate texts critically and support this with appropriate textual references.
AO5:
Communicate clearly, effectively and imaginatively, selecting and adapting tone, style and register for different forms, purposes and audiences. Organise information and ideas, using structural and grammatical features to support coherence and cohesion of texts.
AO6:
Candidates must use a range of vocabulary and sentence structures for clarity, purpose and effect, with accurate spelling and punctuation. (This requirement must constitute 20% of the marks for each specification as a whole.)
AO7:
Demonstrate presentation skills in a formal setting.
AO8:
Listen and respond appropriately to spoken language, including to questions and feedback on presentations.
AO9:
Use spoken Standard English effectively in speeches and presentations.
REVISION AND EXAM TECHNIQUE TIPS
1 Revising texts: The best approach will partly depend on whether the texts you are being examined upon have been seen prior to the exam or not:

if your board has issued texts in booklets, then thoroughly revise these texts
for unseen texts, practise concentrated reading for detail.
2 Practicing key skills
for creative writing, write from personal experience if possible
to practice analysis skills of creative writing, try using your English Literature prose texts and any imaginative writing you read
with discursive writing, try to write from the heart, use personal examples and aim to be clear and convincing
for factual reading, practice by using factual writing you encounter in other school subjects or personal reading to refine your skills.
3 Exam technique/tips
read ALL the questions very carefully, plan your essay answers and manage your time appropriately
for questions involving extracts from unseen texts, the name of the book and author will normally be given within the body of the question or on the back page of the exam paper. Referring back to the name of the author/book is good practice. If these details are not given within the question, mentioning them may also create a more positive impression with the examiner as you appear to be familiar with text even if you are not!
remember that it's irrelevant as to whether the examiner agrees with your point of view so be personal but reasonable, supporting your arguments with evidence and examples
when answering questions, time management is absolutely crucial as is the use of appropriate evidence. Using PEE (Point, Evidence, Explanation) to structure each point, supported with SEE (Short, Embedded, Exemplary) quotations as your evidence base should help you score more marks
try to leave time to proof read your work.
DON'T FORGET
The most common feedback from examiners is that students need to plan more, proof read thoroughly and write less to achieve the highest marks. So, in the exam NEVER confuse quantity with quality.
Your examiners are your ONLY audience and the exam is your chance to demonstrate your skills. So before sitting the exam, make sure you are absolutely clear as to how the mark scheme works so that every word you write will impress your examiner and allow them to give you the highest marks possible.
Familiarise yourself with the styles of the questions and the contents of the texts; practise planning, essay skills and time management; understand what the examiner will reward but most of all WORK SMARTER NOT HARDER!
Success to you all but remember…… you make your own luck!