Back to course list
A Level Geography Revision Course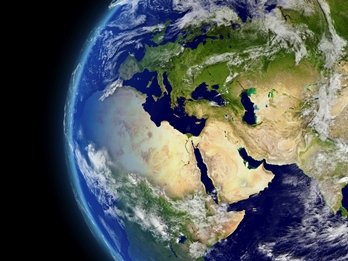 Prepare for your A Level Geography exams and boost your knowledge with our in-depth A Level Geography revision course. Available online so you can study and prepare at home.
Geography A Level Course Outline
Justin Craig's A Level Geography courses are board-specific and will focus on a range of topics chosen by students, in order to maximise efficiency and fill in key knowledge gaps.
We offer the following geography revision courses:
Year 1 A Level Geography revision (also suitable for AS students)
Year 2 A Level Geography revision (covers the entire two year syllabus)
Our A Level Geography revision  course will cover a range of topics selected from the list below, focused largely on those topics identified by students on their online portal. This means that the range of content covered on each geography revision course will vary according to course length and the students' preferences.
Physical Geography Topics Covered in this Revision Course
Water and carbon cycles
Hot desert systems and landscapes
Coastal systems and landscapes
Glacial systems and landscapes
Plate tectonics, volcanic and seismic hazards
Ecosystems under stress
Human Geography Topics covered in this Course
Global systems and global governance
Places (including changing places, attachment, social inequalities, regeneration)
Contemporary urban environments (including urbanisation, environmental impact, sustainable development)
Population and the environment
Resource security (including water, energy and mineral security)
There may also be the opportunity to cover additional areas of A Level Geography such as chosen options.
Each revision course involves a small group of no more than nine students, allowing ideas to be shared effectively and giving everyone the chance to raise questions with the expert tutor. We Take into consideration a wide range of exam boards when putting together our A Level Geography revision courses, including AQA, OCR and EdExcel.
Justin Craig's Geography revision is tailored to fit the specific needs of the students and structured by the tutor to provide a logical sequence of topics and allow a good balance of content, skills and exam practice.
All our tutors are experienced and qualified teachers, and most are examiners, which means they have an excellent insight into what the A Level Geography exam actually asks of students. Chosen for their enthusiasm and empathy, our Geography tutors also have an in-depth knowledge of the entire subject area.
We also have a range of free tips on A Level Geography revision as well as a free guide to organising your revision timetable.