Back to course list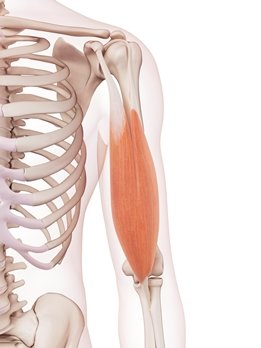 Revision courses from Justin Craig provide effective learning for GCSE/iGCSE biology students, free from distractions and in a supportive environment. They're an excellent way to prepare for forthcoming GCSE/iGCSE exams.
Each GCSE biology revision course involves a small group of no more than nine students, allowing ideas to be shared effectively and giving everyone the chance to raise questions with the expert tutor. The Course is tailored to fit the needs of the students on that course, however, each biology revision course is highly structured, ensuring students use the available time as effectively as possible.
We offer the choice of GCSE and iGCSE biology revision courses below:
Separate (Triple) GCSE/iGCSE Biology revision
Combined Science GCSE/iGCSE Biology revision
Our revision sessions are largely focussed on the topics that students are struggling with, in the following specific areas:
Cell structure and cell division (inc. DNA, enzymes, osmosis, meiosis, mitosis)
Human transport systems (inc. respiratory system, circulatory system)
Metabolism (inc. digestion, carbohydrates, proteins, fats)
Human nervous system (inc. nerves, the brain, the eye)
Human control systems (inc. endocrine system, hormones, homeostasis)
Communicable disease and the immune system
Plant structures and function (inc. photosynthesis, disease)
Genetics, inheritance and reproduction
Ecosystems and biodiversity
Global challenges (inc. pollution, food production, genetic engineering)
We help students identify knowledge gaps or areas where they lack confidence. We aim to build on what they know, helping improve data analysis and comprehension skills.
All our tutors are experienced and qualified teachers and most are also examiners. With an excellent understanding of what GCSE biology exams require from students, our tutors will cover good exam technique, showing students how to understand what questions are really asking, and providing strategies to help them cope with tricky biology questions, even when under pressure.
Our revision courses encompass a number of different revision techniques, usually shifting from tutor-led to student-led activities as the revision course progresses. Techniques can include:
We help students identify knowledge gaps or areas where they lack confidence. We aim to build on what they know, helping improve data analysis and comprehension skills.
Past papers: as part of their GCSE biology revision course, students may work through biology past papers, both independently and as part of a group.
Descriptive sessions: in these collaborative revision sessions, students study resources and then discuss and describe topics in full.
Teacher's notes: the expert GCSE biology tutor presents a revision topic in full. This technique is usually used if students have not covered the basic topic.
Full teaching: the biology tutor spends some time teaching, aiming to spark a group discussion in order to determine the level of knowledge among students.
Our revision courses place a heavy emphasis on group work. In over 30 years of experience, we have repeatedly shown this is one of the most effective ways for students to learn key knowledge and exam technique. We use past questions from a range of different exam boards including AQA, OCR and EdExcel to inform our GCSE Biology revision courses. Get in touch with our team today to see how we can help your child succeed.