A Level Psychology Revision Courses and Tuition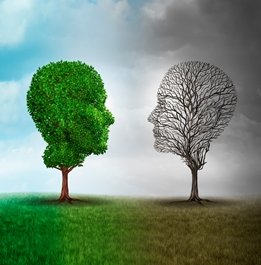 Our A Level Psychology revision courses provide crucial assistance and exam technique tips to help students excel in their exams. Tips and assistance such as filling knowledge gaps, learn how to approach papers effectively and turn exam pressure into exam motivation. We've been helping students succeed for more than 40 years.
We offer the following revision courses:
Year 1 A Level Psychology revision (also suitable for AS students)
Year 2 A Level Psychology revision (covers the entire two year syllabus)
Students are taught in small groups, never more than six, with revision courses providing the knowledge and confidence students need to achieve their maximum potential. Placing students into small groups enables us to provide both the benefits of group work and make sure there's ample time for our expert tutors to address individual student queries.
Students are free to learn from each other in a supportive environment, discussing ideas and asking questions wherever they feel they need to. By removing students from their usual revision surroundings, we also eliminate all the usual distractions. This means every minute of revision is spent appropriately and productively.
Experts in their subject, our tutors also have wide knowledge of how exam papers are structured and what types of questions get asked. This allows them to cover core subject knowledge, areas of particular difficulty – and crucial exam technique tips, which can make all the difference.
Our courses are board-specific and will cover a core range of topics selected from the list below, focussed largely on those topics identified by students on their portal. This means that the range of content covered on each course will vary according to course length and the students' preferences.
Content Example
Social Influences (including conformity, obedience, resistance)
Memory
Attachment (including care-giver – infant interactions)
Psychopathology (including phobias, depression, obsession)
Approaches in Psychology

Learning
Cognitive
Biological
Psychodynamic
Humanistic

Biopsychology

Nervous system
Endocrine system and hormones
The brain

Research Methods

Experimental
Observational
Self report techniques
Correlations

Issues and Debates in Psychology (including gender, culture, free will, holism)
There may also be the opportunity to cover additional areas of psychology, such as chosen options.
All our tutors are experienced and qualified teachers and most are examiners, which means they have an excellent insight into what the exams actually ask of students. Chosen for their enthusiasm and empathy, they also have an in-depth knowledge of the entire subject area.
Book A Level Psychology Courses
To register your interest or book, please call one of our Course Advisors on 01727 744340 or email [email protected]