GCSE Drama Revision Revision Courses and Tuition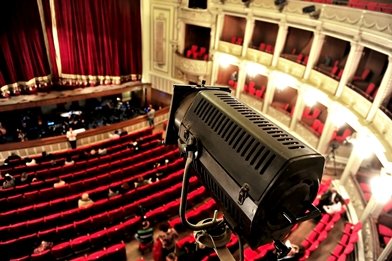 GCSE Drama Course Outline
Our GCSE Drama will help you improve your knowledge and understanding of how drama can create meaning for an audience through performance and help to develop the skills you need to get the best results in your exams. Using past questions from a number of the key exam boards including AQA, OCR and EdExcel to inform our GCSE Drama studies revision courses we offer tuition specifically designed to pass exams.
GCSE Drama Topics
During our GCSE revision course you will take part in a range of activities, from tutor-led activities to student-led work. You will focus on the topics in which you feel you need most help but also on those that commonly cause students difficulty, namely:
Understanding characteristics of performance texts and dramatic works
Understanding social, cultural and historical context
How meaning is interpreted and communicated
Drama of theatre terminology
Roles and responsibilities of theatre makers
Analysis and evaluation of of the work of live theatre
How the play has been interpreted in the production
Identifying the skills demonstrated by the performers
How successful meaning was communicated to the audience through design
All our tutors are experienced teachers (not just University graduates) and most are examiners which means they have an excellent insight into what the exams actually ask of students. Chosen for their enthusiasm and empathy, they also have an in-depth knowledge of the entire subject area.
Book GCSE Drama Revision Courses and Tuition
To register your interest or book, please call one of our Course Advisors on 01727 744340 or email [email protected]