Back to course list
A Level Chemistry Revision Course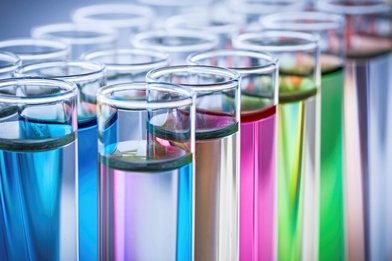 Prepare for your A Level Chemistry exams, boost your knowledge learn key exam techniques with our A Level Geography revision course. Available online so you can study and prepare at home.
Chemistry Tuition & Revision Courses For A Level Students
The majority of Justin Craig Education A Level Chemistry tuition and revision courses are board-specific and will aim to fill in knowledge gaps and equip students with confidence, not just for their exams but also for the future.
Our A Level Chemistry revision course will cover a core range of topics selected from the list below, focused largely on the topics identified by students on their portal. This means that the range of content covered on each course will vary according to course length and the student's preferences.
Year 1 A Level Chemistry Revision Course Outline
Physical Chemistry
Atomic structure
Moles
Bonding
Energetics
Enthalpy
Kinetics
Reaction rates
Equilibria
Redox
Acids and bases
Inorganic Chemistry
Periodic table
Alkaline metals
Halogens
Organic Chemistry
Alkanes
Halogenoalkanes
Alkanes
Alcohols
Organic analysis
Year 2 Chemistry A Level Revision Course (for A2 students, also covers the Year 1 A Level topics above)
Physical Chemistry Topics
Thermodynamics
Electrochemical cells
Inorganic Chemistry Topics
Transition elements
Reactions of ion solutions
Organic Chemistry Topics
Aromatic compounds
Carbonyl compounds, Aldehydes and Ketones
Carboxylic acids and Esters
Amines, Amides and Amino acids
Polymers
Organic synthesis
Chromatography and spectroscopy (NMR)
Each chemistry revision course involves a small tuition group of no more than nine students, allowing ideas to be shared effectively and giving everyone the chance to raise questions with the expert tutor. We take into consideration a wide range of exam boards when putting our A Level Chemistry revision courses together invading AQA, OCR and EdExcel. The course is tailored to fit the specific needs of the students and structured by the tutor to provide a logical sequence of topics and allow a good balance of content, skills and exam practice.
All our tutors are qualified and experienced teachers and most are examiners, which means they have an excellent insight into what the A Level Chemistry exams actually ask of students. Chosen for their enthusiasm and empathy, our chemistry tutors also have an in-depth knowledge of the entire subject area.
We are proud to say our students not only achieve great exam results, but the skills acquired during the revision course remain beneficial even later in life. Read our personal student's guide to Justin Craig's A Level Chemistry revision course here.
We also have a free guide on managing A Level Exam stress and expert tips on organising your Chemistry revision timetable.